Vacancy: 24/7 slave
I – Lady Fabiola Fatale – am looking for a serious slave who will serve Me 24/7, who will live in My house and who is ready to make Me the center of his life.

Or actually: I am looking for TWO slaves, so that I always have at least one slave at My disposal.
Interested?

Note: I am NOT looking for a sexslave or a partner. I will never have sex with My slaves.

I do WHAT I want, WHEN I want and with WHOM I want.. Jealousy is a horrible habit for a slave.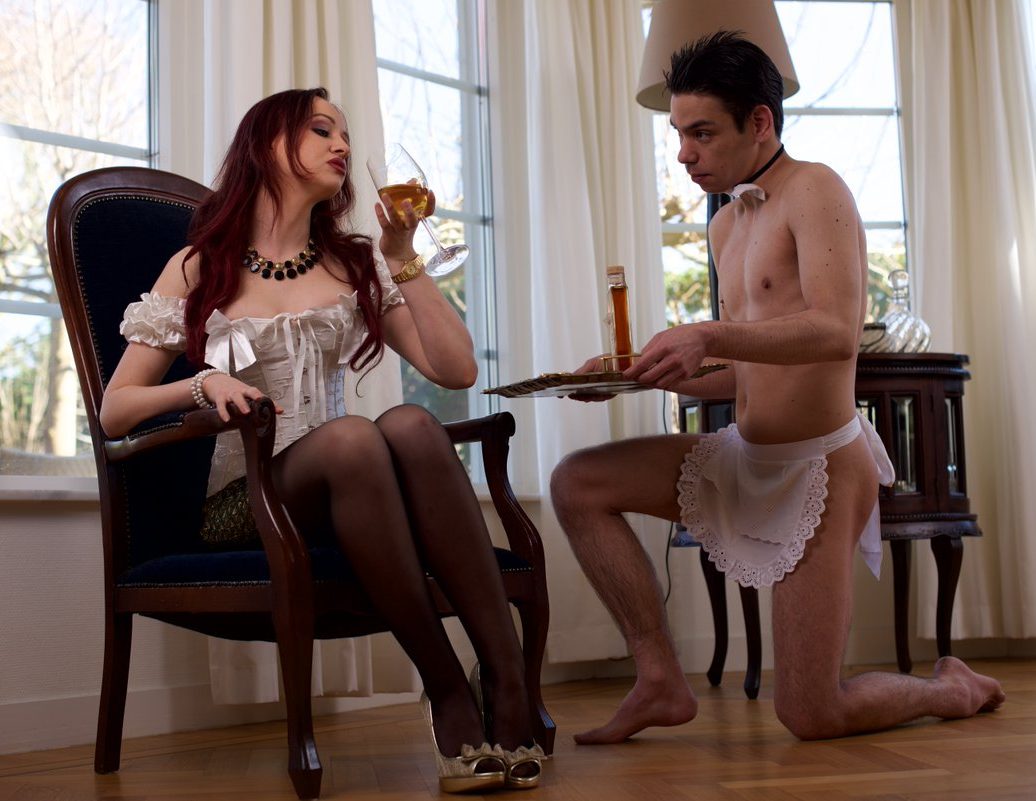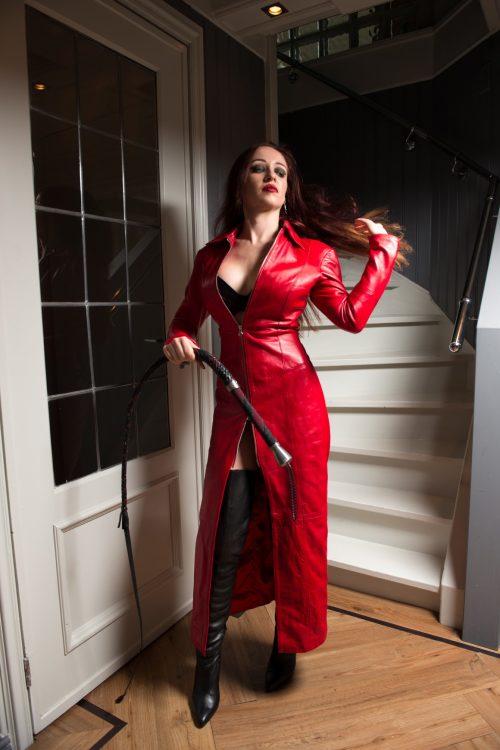 What does 24/7 slave with Me mean?
As My 24/7 slave you will put your life completely into My service. It is not about your desires, your pleasure. No, you understand that only My desires, My comfort and My pleasure are relevant, and you will get your satisfaction from My contentment about you.

your wishes are nice for Me to know, but to Me they are irrelevant. you can leave your wishlist at home.
I do want to know your hard limits, as for Me they mark the area's you need further training in.
My 24/7 slave you must surrender to Me ENTIRELY. Without taboos, carte blanche.
Scary? Sure, but I will lead you.

As My 24/7 slave I will be your Owner, you will be My property. That means that everything you currently own will become Mine. Of course that will not happen overnight, it will happen gradually as you and I get to know each other better.

I will lead you to a life where you possess nothing but the clothes in the cupboard and the car outside. All the rest will be Mine.
Read more about a Female Led Relationship with Me
What do I expect from My 24/7 slave?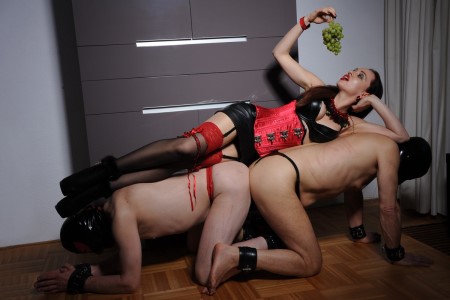 30 – 55 years, EU resident
Socially: you are unbound, have no social obligations or are prepared to reduce these. Family visits will remain possible, but you will need My permission.
Financially: you have your own income, from which you pay your own fixed expenses (health insurance premium, car insurance, car expenses etc.). you pay Me € 1.500 monthly for board and lodging at My house. Everything else you earn on top of that will be available for Me to spend as I desire.
Bdsm-experience: you have broad experience with bdsm, and you share at least 75% of My likes.
What does that really mean?
Each day you go to work to earn your income for Me..
Next to that you have to keep My house, My garden and My bdsm playrooms clean and tidy.
Perhaps you must prepare My dinner, perhaps I will cook My own dinner. But always you clean up the mess.

When I have had sessions, you clean and tidy up My studio's and all attributes.
In the evening you work for Me at My office.
As My 24/7 slave you will be My total slave: My working slave, house slave, cleaning slave and My office slave.

you will serve Me every day, you will work and flutter for Me, you will feel My complete power over you, every day. But don't expect that I will be looking over your shoulder constantly, with My whip ready to correct you. One day you will get more time and attention from and with Me that other days. Consider yourself lucky with the time and attention you'll get from Me.
I love to relax, knowing that My slave is working for Me.

you will have your own room where you sleep and reside, and a separate shower and toilet.
My private rooms are forbidden area for you, unless I give you explicit permission to enter them.

In the weekends you may see Me, but not always. Anyway, you will be working for Me in and around the house and at the office.

For a social activity outside My service you will need My permission. I will grant you a day off every now and then. That's one of the reasons that I need two slaves living with Me.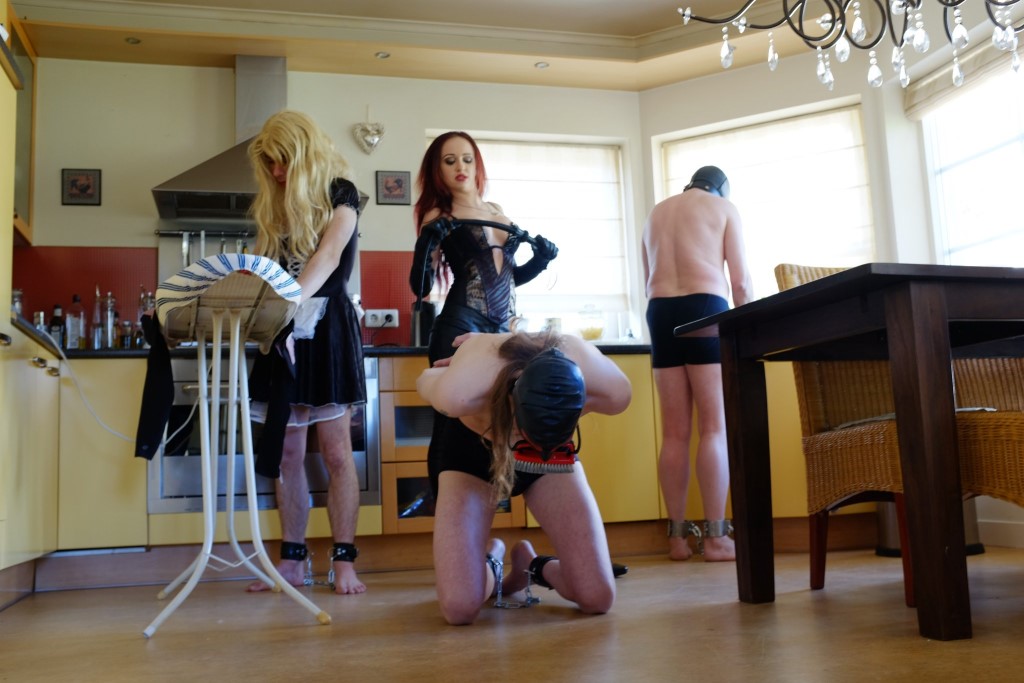 What will you get in return?
I am very demanding, set the bar high. It's all about Me, you must turn yourself away completely, for Me.

But will you get nothing in return?
No and yes. If you succeed in focussing on My demands, then I will make sure that you won't fall short. When I am enjoying Myself, when I have My pleasure, you will feel very satisfied en you will realise that you are the luckiest slave on the globe.

Next to that, you will be close to Me each day, and you will accompany Me on businesstrips, video- en photoshoots, bdsm-parties, shopping trips. you will be a proud and lucky slave.
Read about My future plans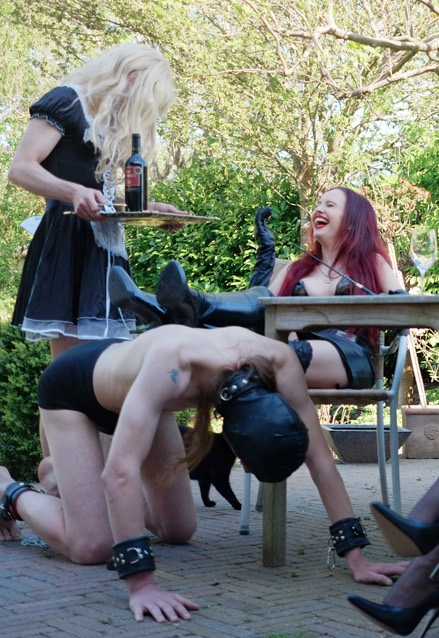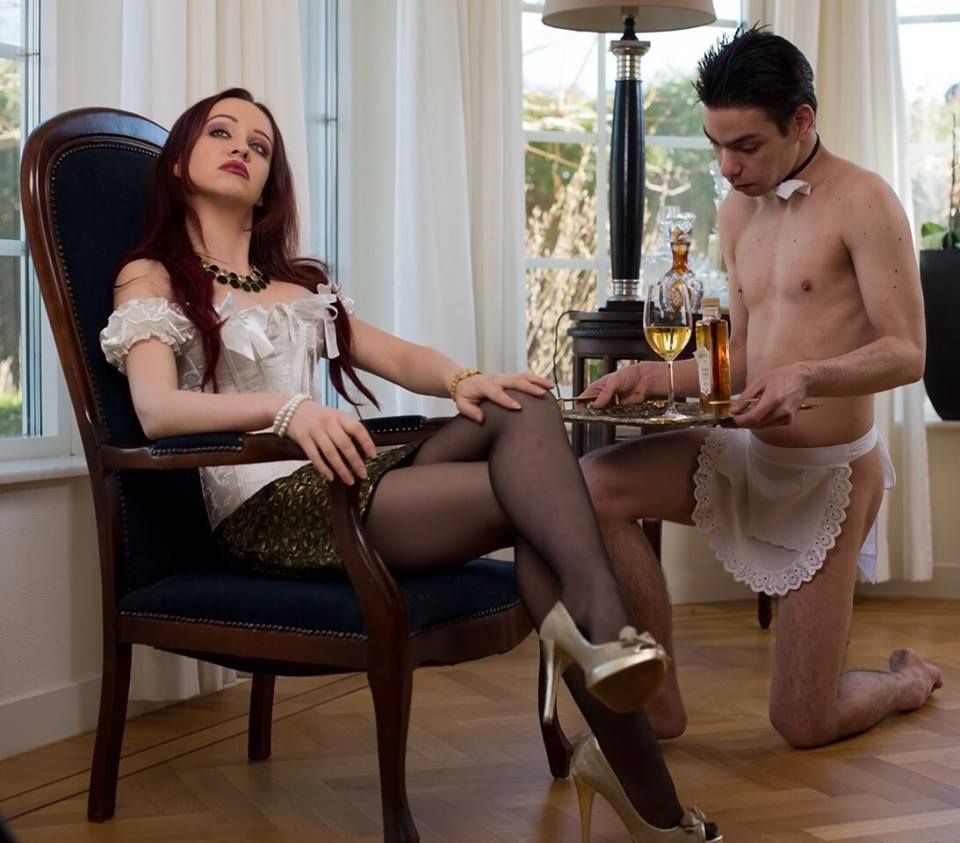 Are you this serious 24/7 slave?
If you are convinced that this is what you so desperatly want and that you can handle it, then you may present yourself to Me.

Be aware: 24/7 slave is a serious decision, much more complex that entering into a vanilla relationship.
Therefore I only enter into such a relationship with a slave who has proven that he can surrender to Me completely.

I want to know you well, and for that reason I insist in meeting with you in a number of reallife sessions.
When I am satisfied with your performance, you will become one of My personal slaves for a period of at least six months. All this time it is up to you to prove yourself, to convince Me that you are a true slave, worth the existance in My presence.

And: from the very first meeting I expect that you support Me financially by paying for the time you are allowed to spend with Me.
What will happen if it ends?
I am very serious about this, and will only enter in a relationship with a 24/7 slave when I am convinced that you can and will serve Me for a high number of years.

And yet also this relationship may come to an end.
Then what will happen?

you have nothing left. you only possess the clothes in the cupboard and the car outside.
If you and I separate with mutual understanding and respect, I will help you finding a place to live.
Do you dare?
Introduce yourself respectfully.
Use the form below.
Be honest, answer respectfully and extensively.